Trife Life To Lavish Part 2 (Paperback)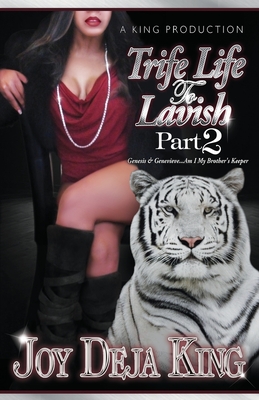 $17.99

In Stock at Our Warehouse - Usually Ships in 1-5 Days
Description
---
Nichelle feels betrayed and alone as she wonders what happened to her man Renny and if her best friend Tierra is dead or alive. As she fights through the turmoil she is more determined than ever to locate the brother she never knew she had, Genesis, but will the calculating and ruthless Arnez stand in her way?
Genesis is still a broken man after losing his wife on their wedding day. The ever so loyal CoCo is right by his side trying to mend his broken heart but she is not sure if he is interested in what she is offering. Things get further complicated when Genesis begins to focus all his attention on finding out what happened to his long lost sister Genevieve. But as Genesis gets closer to discovering the truth, chaos erupts.
Precious has always tried to be in control of her own destiny but she was dealt a card that turned her already shaky relationship with Supreme upside down. As she struggles to keep her family intact, it seems impossible with Nico constantly lurking in the background. Things become further complicated when secrets become revealed and their loyalty is tested.
Quentin Jacobs is loved by many and hated by few. But the one person's love he wants more than anything is that of his daughter Precious. Quentin will not be deterred and as he begins to make headway, Precious gives him an ultimatum; it's either me or Maya. Who will he choose?
Get ready as this explosive tale reveals all and prepares you for a new generation of street royalty in Bitch...A New Beginning.