The Summer of Bitter and Sweet (Large Print / Library Binding)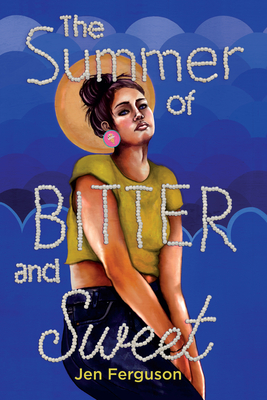 $42.64

In Stock at Our Warehouse - Usually Ships in 1-5 Days
Staff Reviews
---
The Summer of Bitter and Sweet is such a powerful read, and unfortunately, the kind of book that probably won't be making it into any school libraries right now, since it deals with racism, sexuality, and sexual violence. The main character is deeply conflicted as she tries to find her own identity entering adulthood while also honoring her Métis heritage. It's sweet and funny and authentic and hard, and I read it in a single day because I could not stop. The author has handled so many sensitive issues with so much grace and care, and the result is just the kind of read teens need while figuring out who they are.
As a bonus, there's ace spectrum rep, if you have also had trouble finding that in your reads.
— Anna B - Katy Budget Books
Description
---
In this complex and emotionally resonant novel about a M tis girl living on the Canadian prairies, debut author Jen Ferguson serves up a powerful story about rage, secrets, and all the spectrums that make up a person--and the sweetness that can still live alongside the bitterest truth.
Lou has enough confusion in front of her this summer. She'll be working in her family's ice-cream shack with her newly ex-boyfriend--whose kisses never made her feel desire, only discomfort--and her former best friend, King, who is back in their Canadian prairie town after disappearing three years ago without a word.
But when she gets a letter from her biological father--a man she hoped would stay behind bars for the rest of his life--Lou immediately knows that she cannot meet him, no matter how much he insists.
While King's friendship makes Lou feel safer and warmer than she would have thought possible, when her family's business comes under threat, she soon realizes that she can't ignore her father forever.