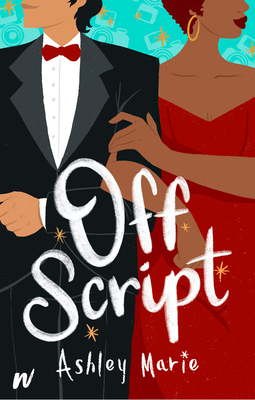 $16.99
Please contact us for more details
Description
---
The oldest trick in the book turns out to be the best thing that's ever happened . . .

Jada Berklee's acting career is finally heating back up after an on-set romance with her ex ruined her last job on a popular TV show. When she gets a second chance with a desirable supporting role in a hot new romantic comedy, Jada's determined not to let on-set politics or her off-set ex get in the way again. She's prepared, polished, professional--and she's going to knock their socks off.

Still, despite Jada's best efforts to keep her head down she accidentally walks in on leading man--and notorious lothario--Tristan Maxwell cheating on his latest fling. An intense and embarrassing showdown on set ensues. Of course, there are no secrets in Hollywood, and when their confrontation makes its way to the biggest gossip site in the world, it has consequences for both their careers.

With their reputations on the line, they need public relations rehab, and stat. Tristan's agent suggests the perfect solution--a fake relationship to get the press off their back and repair both their images. Jada reluctantly agrees. But when their faux-romance begins to have real consequences for them both, Tristan and Jada need to decide if they're in it for real, and not just when the cameras are rolling.
About the Author
---
Ashley Marie is both a novelist and a screenwriter, whose overactive imagination keeps her tapping away at her keyboard regularly. Despite the carpal tunnel, the Georgia native has placed as a quarter-finalist twice in the PAGE Awards for her screenwriting and found a home for writing on Wattpad. With over a million reads on the platform, Off Script has blossomed into her debut novel. In her spare time outside of brewing stories, Ashley Marie sings off-key, dances spontaneously, and fosters her love of learning different languages.