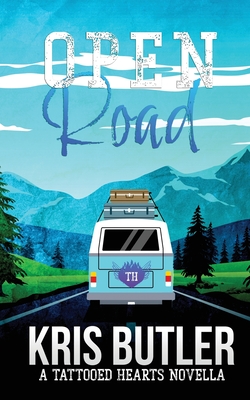 $19.94

In Stock at Our Warehouse - Usually Ships in 1-5 Days
(This book cannot be returned.)
Description
---
Are you brave enough to discover what the open road has to offer you?
At one time, I thought my life was planned out. Then a stalker entered my life and tossed my world upside down. After everything settled, I thought I was ready to get back to normal, everyday life. But when a mysterious letter arrived, it felt like the answer I'd been waiting for.
My whole life, I'd spent in two places, never straying far from home. It was time for this baby bird to fly. Along with my three boyfriends, we found ourselves on a trip of a lifetime with new experiences to uncover. From conventions to famous monuments and all the hotels in between, it turned into a trip I wouldn't soon forget.
So when a bully arrived and tried to steal our happiness, I knew it was time to take a stand-even if that meant singing on a stage. My secret dreams were at my fingertips, and I just had to be brave enough to grab them.
*This is a why choose novel, meaning the main female character doesn't have to choose between love interests. This is an adult romance and intended for readers 18+ due to language and content. This series contains MM. Books 1 and 2 must be read first.