Angel Grandpa (Paperback)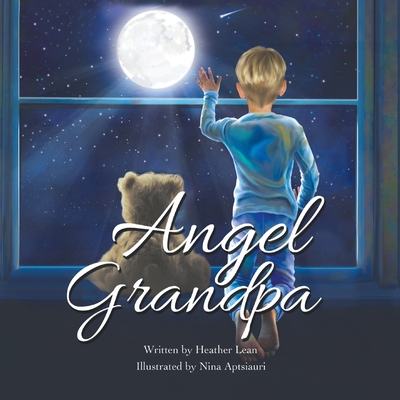 $23.62

In Stock at Our Warehouse - Usually Ships in 1-5 Days
Description
---
Losing a grandpa can be overwhelming to a young child, bringing out feelings of sadness and despair
Angel Grandpa is a poem that's been lovingly crafted to help your child connect to a loved one who has passed. By remembering the precious memories shared with those who are no longer with us, we help them live on in our hearts as they watch over us from above. The beautiful images in this book offer a humble and heartfelt tribute to grandfathers and to all of those we love.
Through simple rhymes, kids can be reminded of all the good memories grandpa brought to their life
Using colorful words and phrases about everyday grandpa activities, children will learn how to focus on the fun things they did with the one they loved. This book also contains activity pages where your child can record their own special memory of time spent with their Angel Grandpa. It's a captivating way to teach children all the ways grandpa loved them.
A feelings book for children ages 3 to 10 to help them uncover the emotions going on inside
It can be difficult finding comforting words if a child's grandpa was their superhero. This unforgettable tribute can help small children deal with their grief and realize it's okay to be upset. Every page will help kids keep close what they loved most about grandpa, knowing he will always be with them in their hearts.
Collect other books by author Heather Lean
While Heather Lean was mourning the loss of her mother-in-law and her own mother, she penned Angel Grandma as a way of helping her through the grieving process. The success of her first book led to more, including Angel Grandpa, Little Hands, and Sweet Dreams & Moonbeams, all of which will be treasured additions to your child's bookshelf.