The Rowan's Destiny: An Urban Fantasy Reverse Harem Romance (Paperback)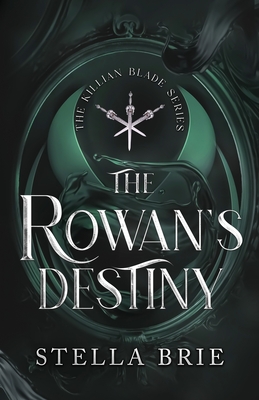 $21.27

In Stock at Our Warehouse - Usually Ships in 1-5 Days
Description
---
The Rowan's destiny is to power the stone and save the magic of witches everywhere. Or is it?
While the past is a guide, its architects relied on visions and suppositions to draw the way forward. Arden must decide which path to follow-the one dictated by others, or the one designed by her.
From the ballroom to the battlefield, Arden and the Imperium Cadre discover an intricate web of deceit and a massive abuse of power. One woman's need to manipulate the world has changed the course of history, and her continued reign threatens the foundations of tomorrow.
Past and present unite in fury to avenge itself against the Prime. Rulers are displaced, and seats of power change. Allies unite. Battle lines are drawn.
Arden and the cadre must strike hard and fast to eliminate the threat and find their destiny.
This is a why choose, reverse harem urban fantasy romance, with FMMMMM relationship. 18+ years of age due to mature content.