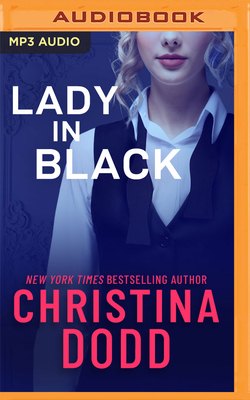 $35.99
Please contact us for more details
Description
---
A strait-laced lady-butler and a powerful billionaire. And kidnapping, conflict, and steamy sex in the shower. New York Times bestselling author Christina Dodd brings you her classic full-length novel of cool suspense and hot romance...
Margaret Guarneri had found sanctuary managing the home of a rich, elderly man ... until the day he received a threat of kidnapping. Enter Reid Donovan, dynamic, wealthy in his own right, and suspicious of the gorgeous young widow who so diligently cares for his grandfather.
Distrust, extortion, and the shadows of the past drive Reid and Margaret apart. Wild, uninhibited passion brings them together. They must learn to trust each other before they can vanquish a killer...and in the process, they discover a passion more powerful than anything either of them could imagine.
But has love come too late for the handsome billionaire and his lady in black?