Sweet Polly Petals (Hardcover)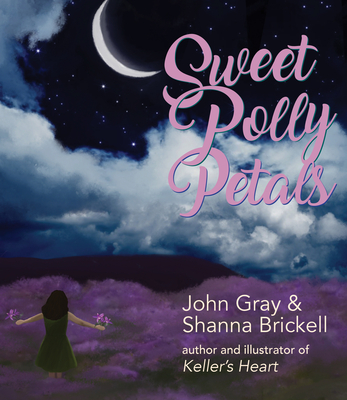 $15.99

In Stock at Our Warehouse - Usually Ships in 1-5 Days
Description
---
This is a fairy tale set, not in some far away mystical land but, in any town USA. The hero is a little girl named Polly who loves going to the park with her mother. One day she notices homeless people sleeping on the benches. When Polly asks her mother why they are there, her mother tells her that they are good people who have simply lost their way.

Polly offers to share her lunch with a homeless woman she has seen before. In exchange for her sweet gesture, the woman gives Polly a magic orchid that grants wishes. But there are two catches: you can't wish for anything for yourself, and with each wish the flower loses a petal. When Polly realizes the orchid has only four wishes left, she sets out to help as many people as she can.

Sweet Polly Petals will teach children the virtue of helping those who are less fortunate, and has a surprise ending kids will love.
About the Author
---
John Gray is an Emmy Award-winning television journalist and columnist in upstate New York. He is the author of three popular children's books, God Needed a Puppy, Keller's Heart, and Sweet Polly Petals. Manchester Christmas is his debut novel, soon to be followed by Chasing Manhattan. John's books have captured the hearts of readers around the world. He always donates a generous portion of book sales to help others. Proceeds from this book will go to a scholarship fund named for one of the characters you'll read about. John is a father of three and lives near Albany with his wife, Courtney, and their five rescue dogs.