Paper Airplane (Paperback)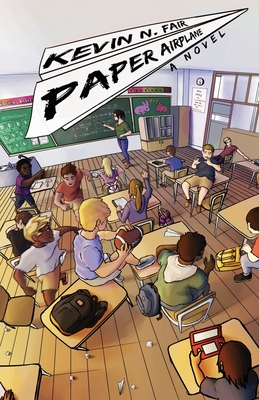 $22.60

In Stock at Our Warehouse - Usually Ships in 1-5 Days
Description
---
Here's maybe a not so little-known secret about guys: most of us are insecure. We do a great job of hiding it, but deep down, it's there. No one knows this more than 13- year old Mitchell Connor, Jr., who desperately wants to change that about himself.
However, a disastrous series of events throws Mitch's life into chaos. His so-called friends betray him, the girl he has been crushing on for a year uses him, and negative rumors are floating all around school about him. Things couldn't get any worse. Until he learns that his pregnant mother and unborn brother may have both died from childbirth complications. The stress overwhelms Mitch, turning him to drugs, something he never thought he would do. Suddenly, Mitch himself is in the hospital.
As he struggles to put his shattered life back together, he develops a friendship with Becky who, ironically, he met through his ex-best friends. While the two grow closer, recent events come back to haunt Mitch, possibly ruining his one chance for happiness. He must figure out what to do before it's too late...
Kevin N. Fair graduated from Florida Atlantic University with degrees in education and history. As a teacher of ten years, he has seen and heard many stories about the struggles of teenage life from his students. Of course, he also remembers his own struggles as a teen pretty well.