Darkstalker (Wings of Fire: Legends #1) (MP3 CD)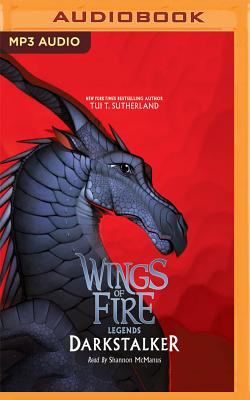 $14.99
Please contact us for more details
Description
---
Before the battle of the SandWing queens; before the prophecy and the dragonets sent to save Pyrrhia from endless war; a long, long time ago... evil was born.
In alternating chapters, this Wings of Fire special edition takes readers back to the very beginning, when powerful, mythical dragons Clearsight, Fathom, and Darkstalker--the most dangerous dragon of all--were just dragonets. When the future was bright and uncertain, when no one had been betrayed or had their heart broken.
This is the origin story that changes everything.