The Invisible Library (MP3 CD)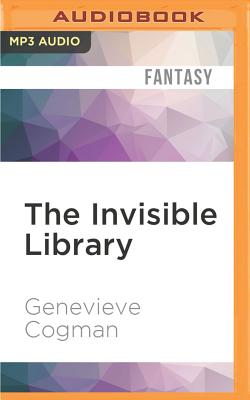 $11.69
Please contact us for more details
Other Books in Series
This is book number 1 in the Invisible Library series.
Staff Reviews
---
Interesting book. More Sci-Fi than mystery. A challenging read to those unfamiliar with the paranormal genre, but a enjoyable read for those who like this kind of book. Interesting characters, looking forward to book 2.
— Karla Hodde - Katy Budget Books
Description
---
The first installment of an adventure featuring stolen books, secret agents, and forbidden societies - think Doctor Who with librarian spies
Irene must be at the top of her game, or she'll be off the case - permanently.
Irene is a professional spy for the mysterious Library, which harvests fiction from different realities. And along with her enigmatic assistant, Kai, she's posted to an alternative London. Their mission: to retrieve a dangerous book. But when they arrive, it's already been stolen. London's underground factions seem prepared to fight to the very death to find her book.
Adding to the jeopardy, this world is chaos infested, the laws of nature bent to allow supernatural creatures and unpredictable magic. Irene's new assistant is also hiding secrets of his own. Soon she's up to her eyebrows in a heady mix of danger, clues, and secret societies. Yet failure is not an option - the nature of reality itself is at stake.