Charmed at First Sight (Paperback)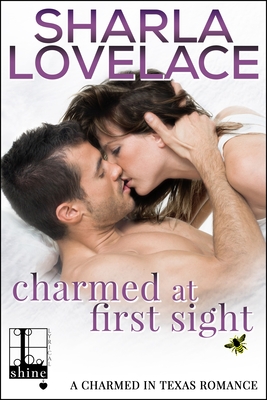 $16.05
In Stock at Our Warehouse - Usually Ships in 1-5 Days
(This book cannot be returned.)
Description
---
""In the small town of Charmed, Texas, plenty of folks have found the path to true love. But now two outsiders have arrived to shake things up . . .
Never one to do things by the book, Micah Roman couldn't just chalk it up to bridal jitters, or even quietly call off her wedding to her long-time fianc . No, she has to high-tail it out of the church sporting a dress that cost more than her car, and jump on the back of a smoking-hot stranger's motorcycle. Her knight in all-black is headed to a town called Charmed, so that's where she'll go and try to lay low. Except their appearance raises plenty of eyebrows . . . and a sudden, intense attraction she has no business exploring.
Who knew picking up a damsel in distress would lead to lust at first sight? Leo McKane headed to Charmed prepared to deal with some family secrets-including his status as long-lost brother. This runaway bride is an unexpected distraction his set agenda and loner lifestyle doesn't include. She's everywhere he turns, getting under his skin with her quirky, headstrong ways and eyes he can't forget. But when Micah's jilted ex comes looking for her and opens up his shady past, Leo knows he has a choice to make.
They both do.
Run to safer ground again? Or take a leap that their untrusting hearts are wary to take.