Gentle Rogue (Malory Family #3) (Compact Disc)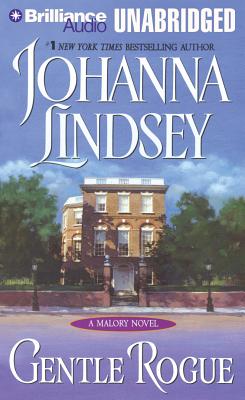 $23.39
Please contact us for more details
Other Books in Series
This is book number 3 in the Malory Family series.
Description
---
Heartsick and desperate to leave her sorrows on England's shores, innocent Georgina Anderson seeks passage on the "gentleman's ship," Maiden Anne, disguised as a cabin boy. The captain, however, is no gentleman; he's the ex-pirate and irrepressible rake, James Malory.
The black sheep of a proud, tempestuous family, Malory soon sees through Georgina's masquerade and is enchanted by the courageous, high-spirited lady he has forced into intimate servitude. But though he has sworn he will never be enticed into matrimony, Captain Malory has finally met his match on the high seas--undone by the passionate heart of one remarkable beauty whose love of freedom and adventure rivals his own.