Nourishing Your Whole Self: A Cookbook with Feelings (Hardcover)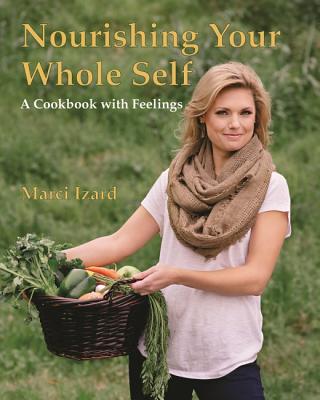 Email or call for price
Special Order - Subject to Availability
Description
---
Food is a wonderful resource for the body and the mind--it nourishes bodily needs and nurtures emotional stability. Too often, however, people use food to replace or negate their feelings rather than to balance them. Inspired by cooking methods, nutritional content, and even Taoist dietary principles, Marci Izard has grouped her recipes by how they make you feel--"Refreshed," "Peaceful," "Comforted," "Treated," or "Indulged." In doing so, she aims to eradicate the habit of "disorderly eating" and create a positive eating experience, which will bring you to a state of balance and joy.
The healthiest chapter by far is "Refreshed," with recipes such as "Tomato Avocado Kalamata Salad" and "Shrimp Ceviche" that focus on clean and vibrant flavors. If you want to feel soothed, calm, and rejuvenated, "Peaceful" dishes like "Sprouted Collard Wraps" and "Butternut Leek Soup" will uplift your palate. On days when you are down or less than yourself, the collection in "Comforted" will help you to feel just that as you eat "Creamy Stuffed Mushrooms" or "Greek Chicken and Spinach Pie."
For those days when you just want to treat yourself or indulge in the luxuriance of delicious food, the desserts in "Treated" and "Indulged" will help you savor the sweet side of eating. From "Black Bean Brownies" to "Chocolate Chip Toffee Blondies" and even savory indulgences, these recipes help you to relish the pleasure-promoting quality of eating while learning to eat mindfully, slowly, and moderately.