Find Me Their Bones (Compact Disc)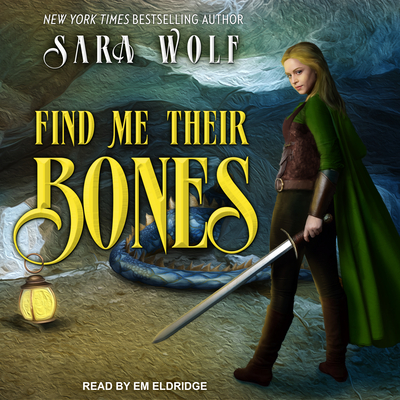 $44.99
In Stock at Our Warehouse - Usually Ships in 1-5 Days
Staff Reviews
---
Zera, a Heartless, tries to take the prince's heart to stop a war in the first book. Having failed at that, the second book involves an entirely new plot to stop the same war. There are a lot of big surprises, and I don't want to spoil them for anyone, so I'm going to be really vague about the storyline.
What the author does splendidly is look at the situation from all angles. You see the good and bad of every decision, every character, every fight. No one is the "good guy". They're all human, even the ones that technically aren't. It's rapidly paced fantasy with heart, and I adore it. Anyone who likes anything should read these books, because they've got a little bit of something for everyone: romance, adventure, gore, wyrms, magic, suspense, fantastic character-building, and moral questions.
— Anna Brown - Katy Budget Books
Description
---
No one can save her. In order to protect Prince Lucien d'Malvane's heart, Zera had to betray him. Now, he hates the sight of her. Trapped in Cavanos as a prisoner of the king, she awaits the inevitable moment her witch severs their magical connection and finally ends her life. But fate isn't ready to give her up just yet. With freedom coming from the most unlikely of sources, Zera is given a second chance at life as a Heartless. But it comes with a terrible price. As the king mobilizes his army to march against the witches, Zera must tame an elusive and deadly valkerax trapped in the tunnels underneath the city if she wants to regain her humanity. Winning over a bloodthirsty valkerax? Hard. Winning back her friends before war breaks out? A little harder. But a Heartless winning back Prince Lucien's heart? The hardest thing she's ever done.