Wrong Alibi: An Alaskan Mystery (Paperback)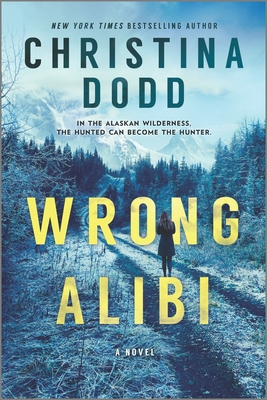 $17.99
Please contact us for more details
Description
---
Perfect for fans of Lisa Jewell, Karin Slaughter and Sandra Brown, New York Times bestselling author Christina Dodd delivers a heartstopping thriller, featuring a bold and brash female protagonist that will have readers keeping the lights on all night.

WRONG JOB
Eighteen-year-old Evelyn Jones lands a job in small-town Alaska, working for a man in his isolated mountain home. But her bright hopes for the future are shattered when Donald White disappears, leaving her to face charges of theft, embezzlement--and a brutal double murder. Her protestations of innocence count for nothing. Convicted, she faces life in prison...until fate sends her on the run.

WRONG NAME
Evie's escape leaves her scarred and in hiding, isolated from her family, working under an alias at a wilderness camp. Bent on justice, intent on recovering her life, she searches for the killer who slaughters without remorse.

WRONG ALIBI
At last, the day comes. Donald White has returned. Evie emerges from hiding; the fugitive becomes the hunter. But in her mind, she hears the whisper of other forces at work. Now Evelyn must untangle the threads of evidence before she's once again found with blood on her hands: the blood of her own family...

"This is Dodd at her brilliant best."
--Booklist (starred review) on Strangers She Knows

Don't miss FORGET WHAT YOU KNOW, a brand-new heartstoppingly suspenseful thriller by New York Times bestselling author Christina Dodd. Perfect for fans of Karen Slaughter, Lisa Jewell, and Sandra Brown.