This Heart of Mine: A Novel (Hardcover)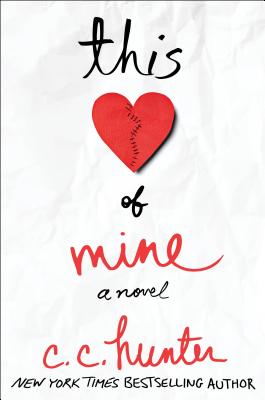 $22.22
Email or call for price.
Description
---
A new heart saved her life—but will it help her find out what really happened to its donor?

C. C. Hunter's This Heart of Mine is a haunting, poignant tale about living and dying, surviving grief, guilt, and heartache, while discovering love and hope in the midst of sadness.

Seventeen-year-old Leah MacKenzie is heartless. An artificial heart in a backpack is keeping her alive. However, this route only offers her a few years. And with her rare blood type, a transplant isn't likely. Living like you are dying isn't all it's cracked up to be. But when a heart becomes available, she's given a second chance at life. Except Leah discovers who the donor was — a boy from her school — and they're saying he killed himself. Plagued with dreams since the transplant, she realizes she may hold the clues to what really happened.

Matt refuses to believe his twin killed himself. When Leah seeks him out, he learns they are both having similar dreams and he's certain it means something. While unraveling the secrets of his brother's final moments, Leah and Matt find each other, and a love they are terrified to lose. But life and even new hearts don't come with guarantees. Who knew living, took more courage than dying?
About the Author
---
C.C. Hunter is the author of the young adult fantasy series Shadow Falls, including the books Born at Midnight and Awake at Dawn. She grew up in Alabama, where she caught lightning bugs, ran barefoot, and regularly rescued potential princes, in the form of Alabama bullfrogs, from her brothers. Today, she's still fascinated with lightning bugs, mostly wears shoes, but has turned her focus to rescuing mammals. She now lives in Texas with her four rescued cats, one dog, and a prince of a husband, who for the record, is so not a frog. When she's not writing, she's reading, spending time with her family, or shooting things--with a camera, not a gun. C.C. Hunter is a pseudonym. Her real name is Christie Craig and she also writes humorous romantic suspense romance novels.
Praise For…
---
"I was addicted from page one!"— New York Times bestselling author PC Cast

"Heartbreaking and heroic. Hunter's characters will leave you breathless and flipping the pages for more."— New York Times bestselling author Kristin Cast