Sight Unseen: A Novel (Kendra Michaels #2) (Hardcover)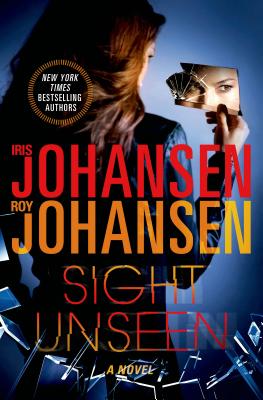 Other Books in Series
This is book number 2 in the Kendra Michaels series.
Description
---
She was safe in a world of darkness.
Now danger threatens in the cold light of day…
Before the experimental surgery that gave her sight, Kendra Michaels developed her other senses to an amazing capacity. Now she can identify a Nissan by the sound of its engine, a Norelco electric razor by the pattern of stubble it leaves behind, or an obscure colorless fire accelerant by its sweet smell. Law enforcement agencies clamor for her rare powers of perception and observation, too often disrupting the life she has built helping others through music therapy. Because so very often, only Kendra can get the job done.
But in this case, it's Kendra who first realizes that the apparent traffic accident on San Diego's historic Cabrillo Bridge is in fact a murder scene, and she rushes to alert the police before crucial evidence is destroyed. As the body count rises and one murder unveils another, a gruesome pattern emerges. Someone is killing people in ways that mirror Kendra's most notorious cases. She has a fan: someone who admires her work and is twisted enough to show that admiration through murder--while naming himself after the biggest art forger of the 20th century. He views himself not as a monster but as an artist. And he is not working alone.
In Iris Johansen's Sight Unseen, as the darkness closes in, near enough to touch Kendra and those she loves, Kendra must come face to face with her greatest fears--and her most ruthless enemy. A man who moves through the shadows, a man she may even know, who hides behind the mask of sanity, sight unseen.
About the Author
---
Iris Johansen is the New York Times bestselling author of Chasing the Night, Blood Game, Eve, and Eight Days to Live, among others. She began writing after her children left home for college, and first achieved success in the early 1980s writing category romances. In 1991, she began writing suspense historical romance novels, and in 1996 she turned to crime fiction, with which she has had great success. She lives near Atlanta, Georgia.

Roy Johansen is an Edgar Award--winning author and the son of Iris Johansen. He has written many well-received mysteries, including Deadly Visions, Beyond Belief, and The Answer Man.
Praise For…
---
"Gripping…The authors combine idiosyncratic yet fully realized characters with dry wit and well-controlled suspense that builds to a satisfying conclusion." —Publishers Weekly on Close Your Eyes
"Mind-blowing…The scenes with Adam and Kendra ooze sexual tension, making this thriller a titillating delight." —Booklist on Close Your Eyes
"Intrigue at its best!" —Reader to Reader on Close Your Eyes
"An exciting, suspense-filled crime thriller." —Fresh Fiction on Close Your Eyes
"The gripping tale in Close Your Eyes comes alive with its characters." —Gulf Coast Times on Close Your Eyes