Gary The Go-Cart: Carbon Comes Out of the Closet (Hardcover)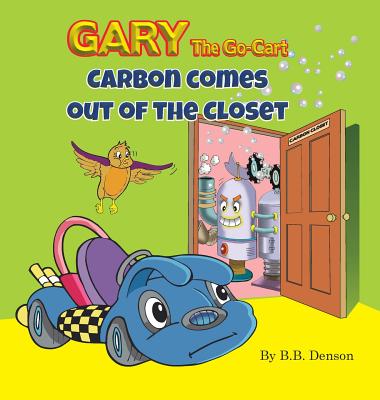 $23.34
In Stock at Our Warehouse - Usually Ships in 1-5 Days
Description
---
"Carbon Comes out of the Closet" tackles Climate Change, Energy and Fake News in a manner that is so simple, even a child can understand. It is a fun story, written in poetry with rhyme and cadence. It is illustrated by the late, great award-winning Sidnei Marques, who passed away shortly after completing the illustrations for this book.
This book is educational too, in that it shows how carbon dioxide is actually good for the environment. It presents a side of the climate change argument that isn't often heard. The book can be read on one level to a child, and on a much deeper level by a teenager or an adult. It will likely make you laugh out loud. There is a section at the back of the books, "For the adults in the room" that helps explain the concepts in more depth.
The Gary the Go-Cart series was written to balance the conversation surrounding energy and the environment. BB simplifies some rather complicated ideas about energy and climate change. This book is considered informational fiction or informative fiction.