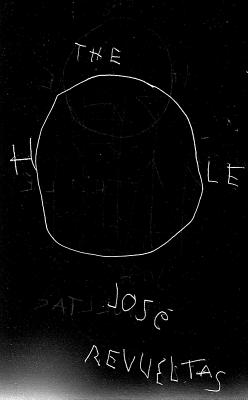 $12.95
In Stock at Our Warehouse - Usually Ships in 1-5 Days
Description
---
A classic of Mexican literature in the twentieth century, The Hole is a dazzlingly devastating novella
Set in a Mexican prison in the late 1960s, The Hole follows three inmates as they plot to sneak in drugs under the noses of their ape-like guards. The inmates desperately need to secure their next fix, and hatch a plan that involves convincing one of their mothers to bring the drugs into the prison, inside her person. But everything about their plan is doomed from the beginning, doomed to end in violence…
Unfolding in a single paragraph, The Hole is a verbal torrent, a prison inside a prison, and an ominous parable about how deformed and wretched institutions create even more deformed and wretched individuals.
About the Author
---
The writer and journalist José Revueltas (1914–1976) was a lifelong political dissident. In 1968, Revueltas spent two and a half years as a prisoner in the infamous Palacio de Lecumberri, a penitentiary near Mexico City. There, in the space of weeks, Revueltas wrote The Hole, using the real prison as the setting for his novella. Revueltas was awarded both prestigious the Premio Nacional de Literatura and the Xavier Villaurrutia Literary Prize.

Amanda Hopkinson is a Professor of Literary Translation at City, University of London and has translated over 40 books from Spanish, French, and Portuguese. She also writes on photography and is the author of History of Photography in Mexico (2019).

Sophie Hughes has translated such Spanish-language writers as Iván Repila, Laia Jufresa, Rodrigo Hasbún, José Revueltas, Giuseppe Caputo, Enrique Vila-Matas, and Alia Trabucco Zerán.

Álvaro Enrigue was born in Mexico in 1969. He is an essayist, critic, professor, and the author of several novels and short story collections. His first novel La muerte de un instalador won the 1996 Joaquín Mortiz Prize. In 2007, the "Bogotá39" project named him one of the most promising Latin American writers of his generation.
Praise For…
---
The Hole, with its singular combination of oneiric horror and documentary realism, helped to galvanize a new cultural sensibility.


"The Hole, by José Revueltas, translated from the Spanish by Amanda Hopkinson and Sophie Hughes (New Directions). A classic of what one might call prison literature, this novella, translated for the first time into English, is spiritually connected to the Tlatelolco massacre of more than 300 students protesting the 1968 Olympic Games in Mexico City. It is ethnographic literature in the best sense: each floor of the prison fits seamlessly into a class analysis of Mexican society; each character is embedded in a network of licit and illicit social relations. A dense but rewarding 80 pages."

— Bécquer Seguín

This dark, disturbing, and powerful novel from Revueltas—who wrote it while imprisoned as a political dissident in Mexico's infamous Lecumberri prison—tells the story of three prisoners trying to smuggle heroin into their prison...everything goes wrong, the dissolution of the doomed plan comprising the book's nightmarish and unforgettable ending.

With the government's dehumanizing maneuvers so recently scored into memory, he devised a story in which dehumanization and reality are fastened together. A miasma pervades everything from the novella's prison setting to its guards, inmates, and visitors. His characters' humanity narrows toward nothingness here, surviving only in the fugitive kindnesses, the passing visions, the vestigial maternal instincts. These undulations of gloom and hope are now available to English readers. This translation is the result of a careful, yearlong effort by Amanda Hopkinson and Sophie Hughes. What they have prepared is less like a fusty literary relic than a shout, hoarse with fury and anxiety, that crackles into earshot.

His legendary seventh novel, now in English for the first time, eschewed redemptive pieties. Its single, fevered paragraph is the darkest tale I've ever read....[a] black jewel of a novel.

Revueltas's febrile sentences are as concentrated and intense as anything by Thomas Bernhard or Hermann Broch.

José Revueltas is the synthesis of the Mexican soul: contradictory, unkempt, inventive, despairing, and shrewd. We love him dearly.
— Pablo Neruda

It is impossible to understand contemporary Latin American literature without Revueltas's masterpiece, The Hole. Its current invisibility in the English language places works like Roberto Bolano's 2666 and Cesar Aira's political novellas in a bibliographical vacuum.

— Valeria Luiselli

Revueltas undertook an examination of conscience that impresses me for two reasons: for the scrupulous honor with which he carried it out, and for the subtlety and profundity of his analysis.
— Octavio Paz