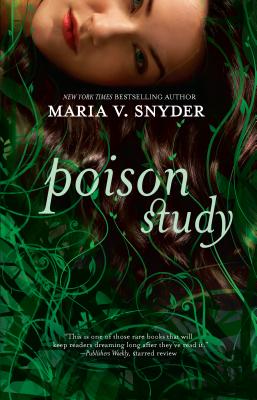 $9.99
Email or call for price.
Description
---
From New York Times Bestselling Author Maria V. Snyder
Choose: a quick death... or slow poison...
Locked deep in the palace dungeon for killing her abuser, Yelena knows she'll never be free again. The laws in Ixia are strict, and murderers must be executed, no matter the reason. But just as she's resigned herself to her fate, she's offered an extraordinary reprieve. As the food taster, Yelena will eat the best meals, have rooms in the palace--and risk assassination by anyone trying to kill the Commander of Ixia. To make matters worse, the chief of security deliberately feeds her Butterfly's Dust, and only by appearing for her daily antidote will she delay an agonizing death from the poison. As Yelena tries to escape her new dilemma, disasters keep mounting. Rebels plot to seize Ixia and Yelena develops magical powers she can't control. Her life is threatened again, and in order to survive, she must unravel the secrets behind the past she's been running from.
The Chronicles of Ixia Series by Maria V Snyder
Book One:
Poison Study
Book Two:
Magic Study
Book Three:
Fire Study
Book Four:
Storm Glass
Book Five:
Sea Glass
Book Six:
Spy Glass
Book Seven:
Shadow Study
Book Eight:
Night Study
Book Nine:
Dawn Study