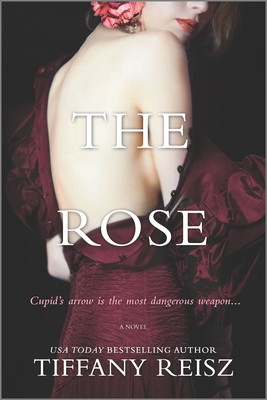 $16.99

In Stock at Our Warehouse - Usually Ships in 1-5 Days
Staff Reviews
---
This book was AWESOME! I couldn't put it down. I read it in just a few days and definitely let some school work slack so that I could finish it. Worth it. The main character is so relateable and saucy. Her situation is really well written, and I like the way that she interacts differently with her family and friends and love interest. The fantasy elements are handled really well in this piece. It is believable and enjoyable. The twist is slightly predictable, but I was not mad about it at all. If you like Greek myth then this is a perfect smut read for you. Would recommend it to anyone who enjoyed Song of Achilles by Madeline Miller, or to anyone who likes a good heart-throbbing romance.
— Caty C - Katy Budget Books
Description
---
Bestselling author Tiffany Reisz returns with an imaginative tale of lust and magic, and the dangers unleashed when the two are combined... On the day of Lia's university graduation party, her parents--wealthy art collectors with friends in high places--gift her a beautiful wine cup, a rare artifact decorated with roses. It's a stunning gift, and one that August Bowman, a friend of her parents and a guest at Lia's party, also has his eye on. The cup, August tells her, is known as the Rose Kylix, and it's no ordinary cup. It was used in the temple ceremonies of Eros, Greek god of erotic love, and has the power to bring the most intimate sexual fantasies to life. But Lia is skeptical of August's claims of the cup's mythology and magic--after all, he's a collector himself, and she suspects he just wants to get his hands on this impressive piece of art. So he dares her to try it for herself, and when Lia drinks from the Rose Kylix she is suddenly immersed in an erotic myth so vivid it seems real--as though she's living out the most sensual fantasy with August by her side... Realizing the true power of this ancient and dangerous relic, Lia is even more wary of giving it up, though August insists it is only safe with him. He's willing to pay the full value of the cup, but Lia has another type of trade in mind. One that finds them more tangled up in each other--and in fantasy--than either was prepared for.