Crave: Shadow Bred Book 4 (Paperback)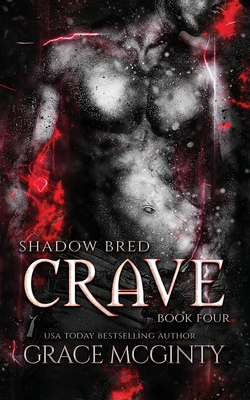 $20.00

In Stock at Our Warehouse - Usually Ships in 1-5 Days
(This book cannot be returned.)
Description
---
"Susannah is a b*tch."
If you asked any of the residents of Maxton what they thought of me, it would basically boil down to that.
In reality, I have a huge secret. One that I've been keeping for nearly a decade to protect someone I love. If I had to wear a mask to keep people at arm's length and away from the truth, then so be it. At least I had my best friend and lover, Quinn, to fortify me.
However, being turned into an Omega-by a divine act to prevent the extinction of the Manix-has really screwed up my plans.
Now Quinn and I are forced to hide from our old Alpha in the house of Merrick and Murphy, whose hearts I broke so many years ago. Merrick and Murphy had been my teenage dream, my ideal Alphas. But dreams can quickly become nightmares, and my boogieman was all too real.
When my whole world burns to the ground, will my dream Alphas even dare to give me their hearts again, or have I ruined my chances forever? And would the town cast me out when they realized who else has been starring in my dirtiest fantasies?
Crave is Book Four in the Shadow Bred series. It is a polyamorous reverse harem romance with all the love, both inside and outside of the bedroom.