Invisible Monsters: A Novel (Paperback)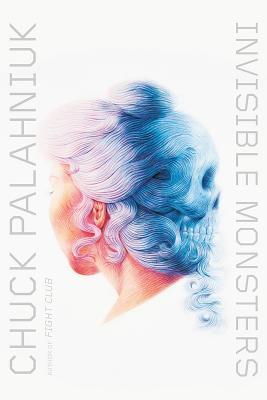 $15.95

In Stock at Our Warehouse - Usually Ships in 1-5 Days
Staff Reviews
---
Like all Chuck Palahniuk books this one is not for the faint of heart. It is blunt, brutal, and graphic at times, and really takes you for quite the train ride. There are two versions of the book. The first version is written in a normal format and the second remixed version is written how Palahniuk originally planned it. I read the first version but the remixed version jumps between chapters asking you to go from chapter 1 to chapter 40 then back to 2 and so on. It also has paragraphs written backwards that you have to read in a mirror, and because of the chapter jumping there are some chapters that are left unread at the end because it never asks you to read them. If you're up for an adventure I would suggest the remixed version.
The story is told by an unnamed narrator who has everything. She is a successful fashion model with an attractive fiance and loyal best friend. That is until a car accident leaves her face so horribly disfigured no one will even acknowledge her existence anymore rendering her invisible. Enter Brandy Alexander "one sex change operation away from becoming a real woman", who's here to teach her to throw her past away in the can and make up something better to build her future. They hit the road together stealing drugs and changing identities along the way while our narrator plots revenge against her ex best friend, Evie, who squeezed her size 9 body into our narrator's size 6 clothes while she was in the hospital, and against her two timing ex fiance, Manus, who is now with Evie. All the while the narrator jumps between the past, present, and the new future she builds.
This book is written like a Vogue Magazine and even the unremixed version isn't in linear order. You will not read 'and then this happened, and next this' but instead ' jump to when..., and jump back to when…', in order to create a disjointed feeling like you are missing something. It barrages you with plot twists and is deceptive, as characters often lie, vying for the spotlight. It's a book that demands attention but trust me it deserves it.
— Savannah P - Katy Budget Books
Description
---
"A harrowing, perverse, laugh-aloud funny rocket ride of catastrophes…Gutsy, terse and cunning, Invisible Monsters may emerge as Palahniuk's strongest book." —Greg Berkman, Seattle Times
She's a fashion model who has everything: a boyfriend, a career, a loyal best friend. But when a sudden freeway "accident" leaves her disfigured and incapable of speech, she goes from being the beautiful center of attention to being an invisible monster, so hideous that no one will acknowledge she exists. Enter Brandy Alexander, Queen Supreme, one operation away from becoming a real woman, who will teach her that reinventing yourself means erasing your past and making up something better. And that salvation hides in the last places you'll ever want to look.
About the Author
---
Chuck Palahniuk is the best-selling author of more than eighteen fictional works, including Fight Club, Invisible Monsters, Survivor, Choke, Lullaby, Diary, Haunted, Rant, Pygmy, Tell-All, Damned, Doomed, Beautiful You and The Invention of Sound. He lives in the Pacific Northwest.
Praise For…
---
Chuck Palahniuk's stories don't unfold. They hurtle headlong, changing lanes in threes and banging off the guard rails of modern fiction. This time he has really done it. Incredibly, Invisible Monsters makes the author's jarring first novel, Fight Club, seem like a leisurely buggy ride.

— James Sullivan - San Francisco Chronicle

Stylish, bitchy beach read.
— Emily Jenkins - Village Voice

Fast-paced…Everyone wants to be someone else, and in this hilarious book, they get the chance.
— Ted Loos - Out